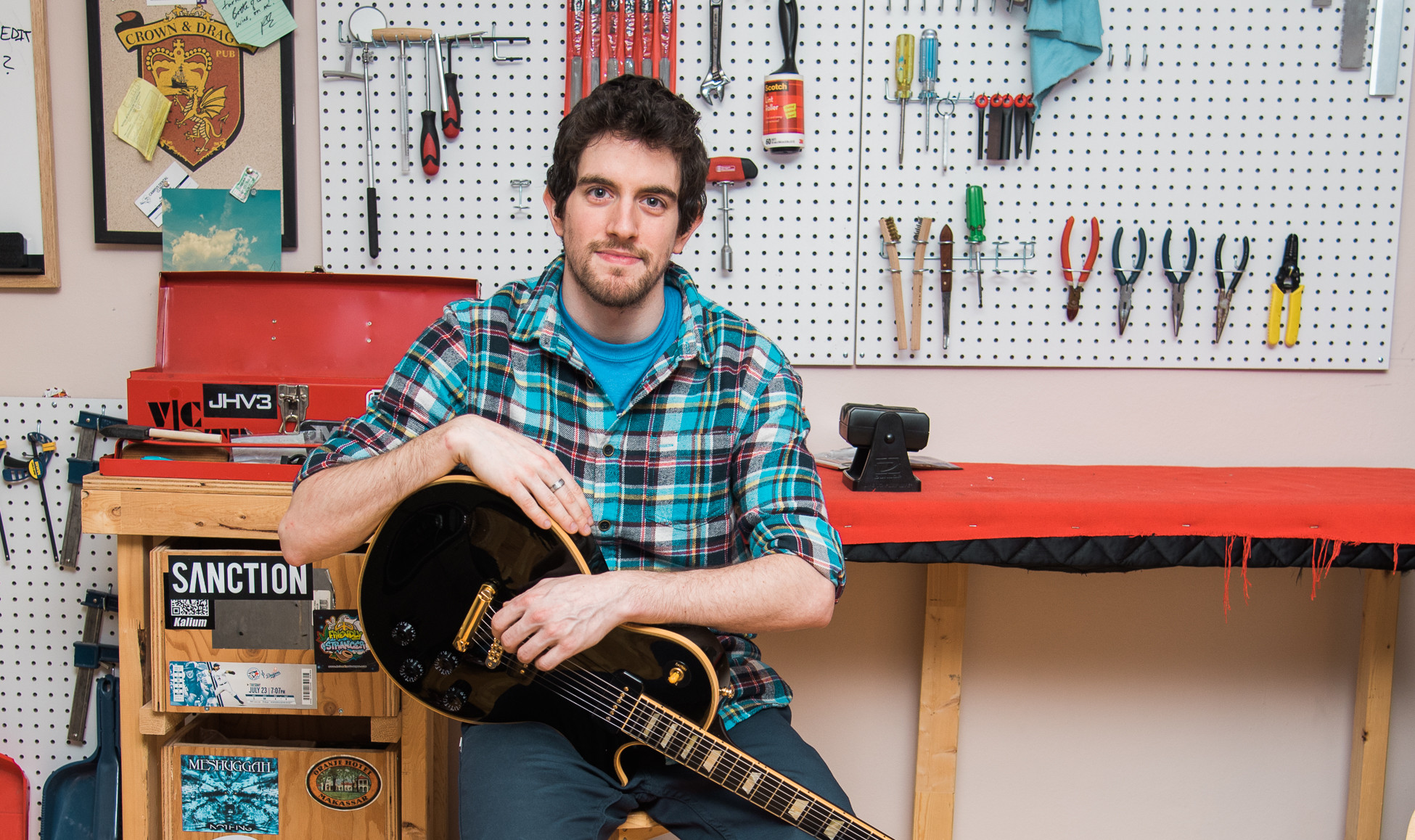 February 18, 2016 10:38 pm
Hi!  Welcome to Hanff Guitar Repair's new online home!  Thanks for coming by and checking it out.  This blog will be regularly updated with common repair issues & solutions, repair photo diaries, tech tips, design grievances, general guitar thoughts and whatever else I deem interesting and relevant at any particular time.  And I will take this inaugural entry as an opportunity to introduce myself.  I'm Josh Hanff, the owner/operator of Hanff Guitar Repair.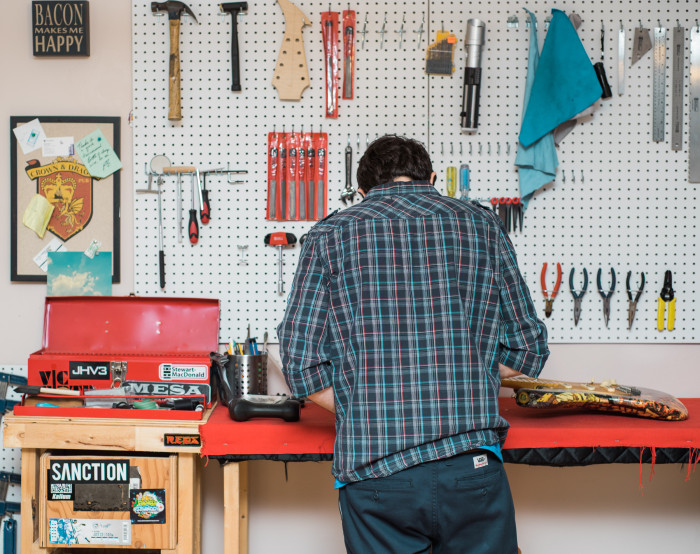 I established the company in the summer of 2011 before beginning my studies at Humber College's B.Music program.  It all began as a way to meet people, make friends and help pay my way through post-secondary education, but by the time graduation rolled around in Spring of 2015, I had worked on hundreds of instruments owned by Humber students & faculty, as well as musicians from all over the GTA.  It had become clear to me that I was providing a service that was otherwise unavailable to the working musicians of Toronto; affordable stringed instrument repair services provided quickly enough to meet the demands of real musicians.  As a frequently-gigging musician playing in a variety of different settings, I know that you can't afford to be without your instrument for two to four weeks at a time.  I am here to ensure that your guitar/bass/mandolin/banjo/shoebox-with-elastic-bands will be performing better than ever, and you'll have it back in time for your next gig/recording session/rehearsal/jam.  Whether your instrument just needs a basic tune-up, a major overhaul, or modifications, Hanff Guitar Repair is here to fix any problem you're having with your axe.
I've been playing guitar since I was twelve years old, and fixing them since I was sixteen.  A high-school co-operative education placement in the repair department of Cosmo Music (which was just a small local music store at the time) evolved into me fixing and customizing the instruments belonging to me and my friends.  And this hobby eventually turned into a full-time job at Long & McQuade, as well as designing and building my own electric guitar from scratch under the tutelage of Tony Karol of Karol Guitars in Mississauga.  And now, I'm offering my services to you, the GTA musician community.  So give me a call and we'll get your instrument in shape!
Cheers,
Josh
When he's not behind his bench, Josh can be found on stages all over the place with the instrumental progressive metal band Earth's Yellow Sun, Tool tribute band Third Eye Open, Rage Against the Machine tribute band Evil Empire, as well as other projects.